By Diya Kalia, 16
CAGIS Teen Ambassador
Dubbed the "Queen of the Hurricanes" while starring in a 1942 comic strip by American True Comics, Elsie MacGill certainly lived up to the name. 
Elsie MacGill was a trailblazer who, despite setbacks, helped lead Canada's success in World War II.
MacGill was born on March 27, 1905, in Vancouver, Canada. From a young age, she showed interest in science and engineering, a field that was heavily dominated by men at the time. Undeterred, MacGill pursued her passion and in the process, knocked down barriers for women. She was the first woman in Canada and probably the world to graduate with a master's degree in aeronautical engineering. After earning her degree in 1929 from the University of Michigan, she became the first practicing Canadian woman engineer!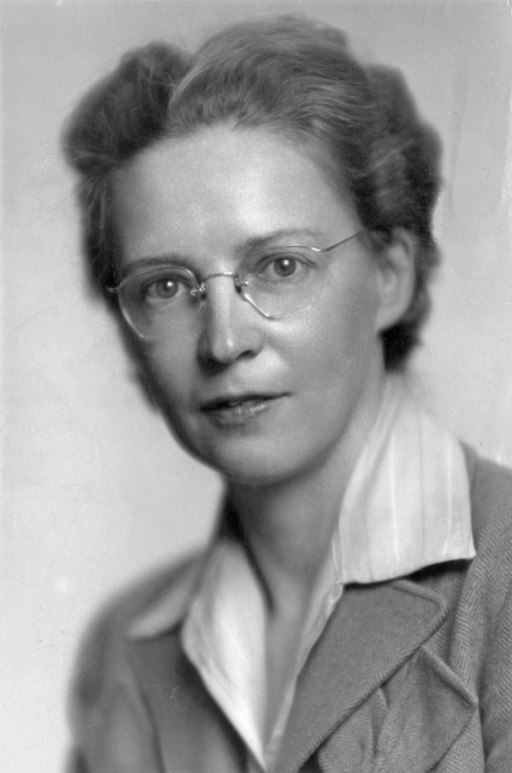 However, these successes did not come without difficulty. Soon after graduating, MacGill contracted Polio, a dangerous disease caused by a virus which can result in paralysis because it infects the spinal cord. Doctors warned MacGill that she may be confined to a wheelchair for life. MacGill persevered, worked hard on her rehabilitation, and taught herself how to walk using two canes.
While sick, MacGill spent her time designing planes and writing articles about aviation for Chatelaine magazine to help pay her medical bill. After recovering, she continued to design and then began to implement her drawings as an engineer at Fairchild Aircraft Ltd. She even went on dangerous test flights to better understand her designs and how she could improve them.
Then, in 1938, MacGill became the chief aeronautical engineer at Canadian Car & Foundry (Can Car). At their Thunder Bay location, she designed and constructed the Maple Leaf II Trainer, the first aircraft designed and produced by a woman! 
When World War II broke out in 1939, MacGill was tasked with remodeling the Can Car factory to mass produce the Hawker Hurricanes. The Hawker Hurricanes were important to the Royal Canadian Air Force and Allied forces as they were the first planes to reach speeds of over 300mph. These planes were critical for the Allies' aerial triumph in the Battle of Britain. Without success, Great Britain could have faced a ground invasion by the Nazis.
MacGill had to work under extreme pressure to meet the needs of the air force. She led 4,500 workers to produce and assemble over 1,500 unique parts. MacGill always rose to the challenge, often meeting deadlines months in advance! Under her leadership, Can Car produced over 1,450 of these planes, which accounted for 1/10 that were flown at the time. It is thanks to her that the Battle of Britain was a success. 
MacGill's accomplishments not only helped shape Canada's identity and role in the world, but paved the way for future generations of women in engineering. All of us are fortunate to have such an empowering role model. She is truly an inspiration to all who value perseverance, determination, and innovation.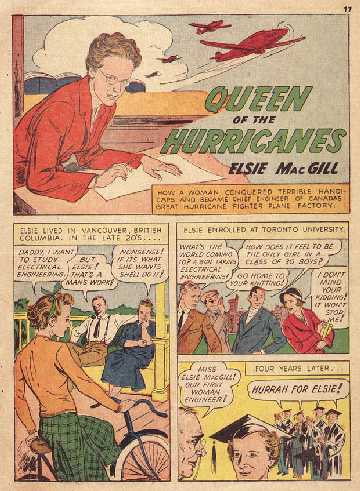 Did you know the Royal Canadian Mint released a coin commemorating Elsie MacGill's accomplishments?
It's true, and CAGIS was invited to participate in its launch! CAGIS Founder and President, Dr. Larissa Vingilis-Jaremko, was featured alongside other women in STEM in a special video series celebrating the legacy of Elsie MacGill. You can purchase the coin and read more about Elsie MacGill here.
References
"Battle of Britain: World War II, Movie & Date – HISTORY." History Channel, 15 November 2022, https://www.history.com/topics/world-war-ii/battle-of-britain-1. Accessed 8 May 2023.
"Elsie MacGill." The Canadian Encyclopedia, https://www.thecanadianencyclopedia.ca/en/article/elizabeth-muriel-gregory-macgill. Accessed 8 May 2023.
"Queen of the Hurricanes." CBC, https://www.cbc.ca/history/EPISCONTENTSE1EP14CH3PA2LE.html. Accessed 8 May 2023.