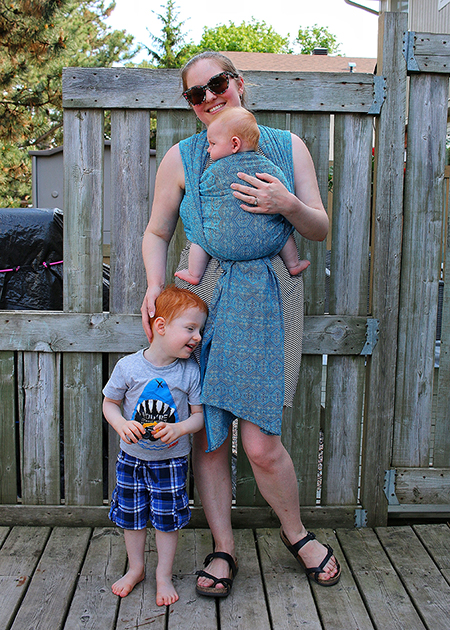 CAGIS alum Heather Martin Taylor and her children.
We're delighted to share Heather Martin Taylor's fondest CAGIS memory as part of our 30th anniversary celebration! More than twenty years ago, Heather was a CAGIS member in our Sudbury, Ontario chapter.
We got to sleep over at Science North (the science centre in Sudbury). Like many young girls, I loved sleepovers, and like many children in Sudbury, I thought Science North was one of the coolest places. We all had a blast. Getting to do that was a childhood highlight! 
Science North is so great that in 2016, my husband and I had our wedding reception there. Now I look forward to taking our children there one day
CAGIS offered a positive and encouraging environment that allowed me to be myself and enjoy science with my peers. I got to do so many neat things that I never would've had a chance to do otherwise.
I went on to receive a Master of Arts degree in Women's and Gender Studies, and I believe my interest in science helped me pursue my research. I am still passionate about STEM and thankful for the time I had as a CAGIS member! 
Share your favourite CAGIS memories! Write us a letter, send us some photos, draw a picture, film a video, or sing us a song! Share your fondest CAGIS memories with us, so that we can share them with others. We'll be using the stories you share in our newsletters, on our social media, and in our virtual celebrations throughout 2022. 
To share your stories, simply email them to Info@GirlsInScience.ca
Thank you for being part of this milestone with us!