Shifa Hussain attends the Gairdner Awards Gala
"It doesn't matter the circumstances, the skepticism around you – what matters is your conviction, how hard you work, pursue your passion, and believe that you can achieve those goals."
These were the words of Dr. Katalin Karikó, who was awarded the 2022 Canada Gairdner International Award at this year's Gairdner Awards Gala, an event which recognizes some of the world's most creative and accomplished biomedical scientists for their research.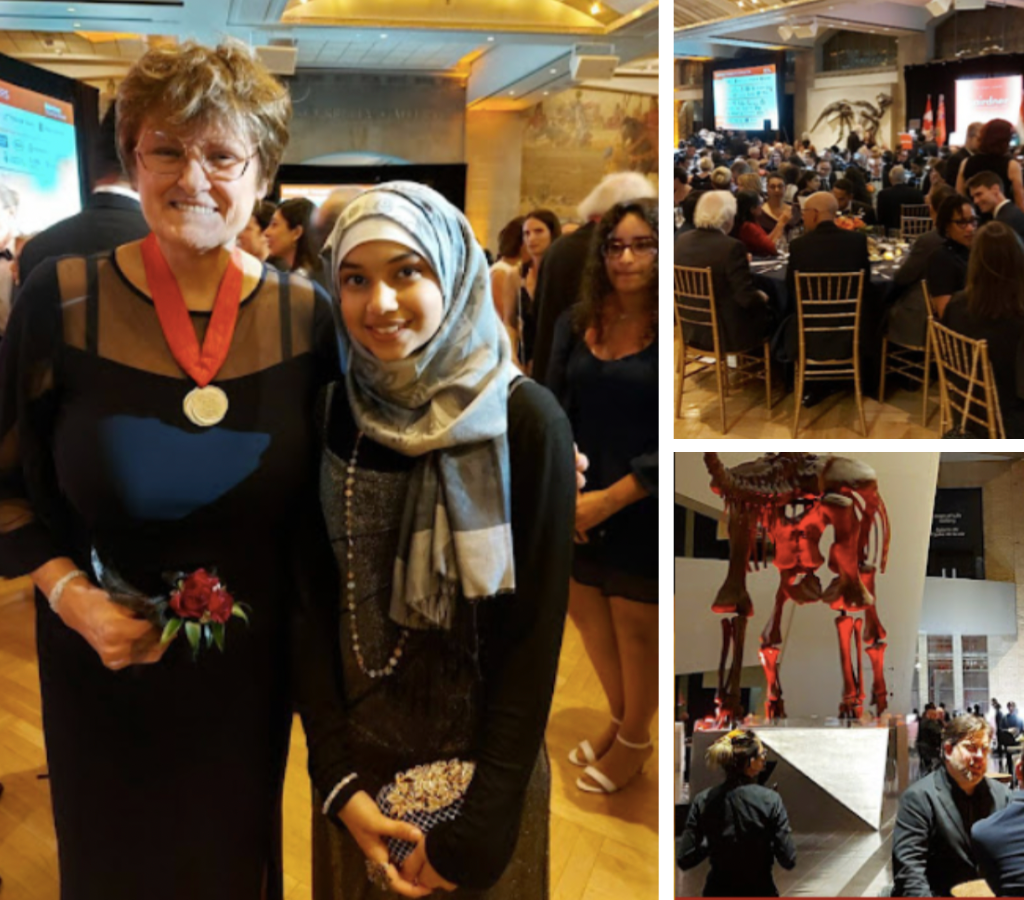 When I stepped into the hall, the presence of such brilliant minds was transfixing. I recognized the familiar faces of some my connections on LinkedIn. I also found the friendly faces of fellow CAGIS members Bianca and Daniella Almeida. It was through our participation in the CAGIS Teen Ambassador program that we were able to attend the event!
I was in the crowd, watching with fascination as the seven laureates: Drs. Zulfiqar Bhutta, Deborah J. Cook, Drew Weissman, Katalin Karikó, Pieter Cullis, John E. Dick, and Stuart H. Orkin stepped onto the stage, accepted their award and shared the unique moments in their lives, moments of inspiration that encouraged them to pursue that path in their life and, ultimately, led them to this moment.
Dr. Zulfiqar Bhutta was awarded the John Dirks Canada Gairdner Global Health Award 2022 for his work developing and evaluating evidence-based interventions in child and maternal health for marginalized populations, focusing on the first thousand days of life. 
Dr. Deborah J. Cook was awarded the Canada Gairdner Wightman Award 2022, for "pioneering research that has developed and defined evidence-based critical care medicine in Canada, informing best practices around the world."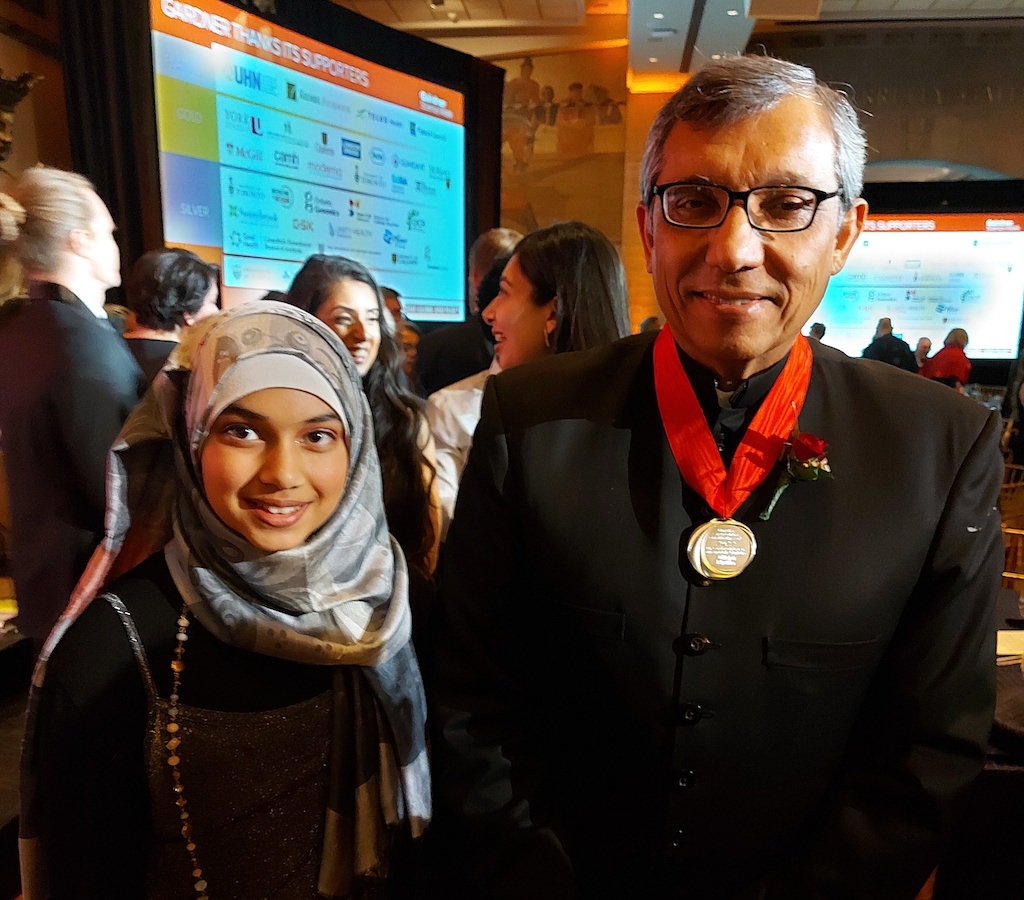 Drs. Drew Weissman, Katalin Karikó, and Pieter Cullis were awarded the Canada Gairdner International Award 2022 for "their pioneering work developing nucleoside-modified mRNA and lipid nanoparticle (LNP) drug delivery: the foundational technologies for the highly effective COVID-19 mRNA vaccines." 
Dr. Stuart H. Orkin was given the Canada Gairdner International Award 2022 "for the discovery of the molecular mechanism responsible for the switch from fetal to adult hemoglobin gene expression during human development and translating that knowledge into a novel treatment for the hemoglobin disorders, sickle cell disease and beta- thalassemia."
And finally Dr. John E. Dick, the Canada Gairdner International Award 2022 for discovery and characterization of leukemic stem cells.
At the end of the event, I had time to mingle with the laureates and asked them about what truly drove them to pursue their chosen paths and how, when it all started for them, they were simply curious minds with an urge to make the world a better place. Thank you, CAGIS, for this amazing opportunity!
You can learn more about these amazing Gairdner Award Laureates and their research HERE.