CAGIS Membership (Ages 7 – 16)
Give the gift of experience!  A one year membership with the Canadian Association for Girls in Science (CAGIS) involves fun, hands-on activities led by real STEM experts.  You can select from different options:
CAGIS Chapter Membership ($75; $35/additional siblings): Members go on monthly field trips with hands-on activities led by STEM experts.
CAGIS Virtual Membership ($200; $50/additional siblings): Members join weekly live, online events with fun, hands-on activities led by experts in science, tech, trades, engineering, and math! Join us on Saturdays for all the fun!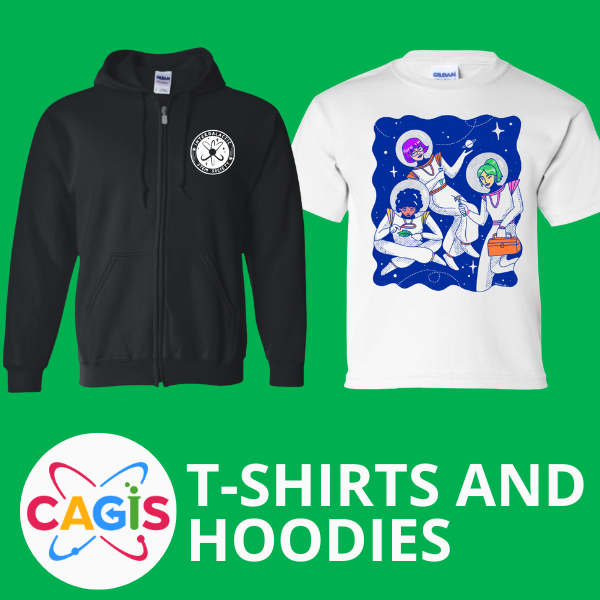 CAGIS T-Shirts and Hoodies 
As part of our 30th anniversary, CAGIS introduced a new line of t-shirts and hoodies, featuring designs that look to the intergalactic future of our club. Designed by Toronto-based print artist, Jackie Lee, these t-shirts and hoodies are sure to please any STEM trendsetter. A portion of the proceeds from the CAGIS webstore support our programs and initiatives!
Order by December 5 to receive yours in time for holiday gifting. 
T-Shirts ($30/youth; $35/adult) | Hoodies ($56/youth; $58/adult)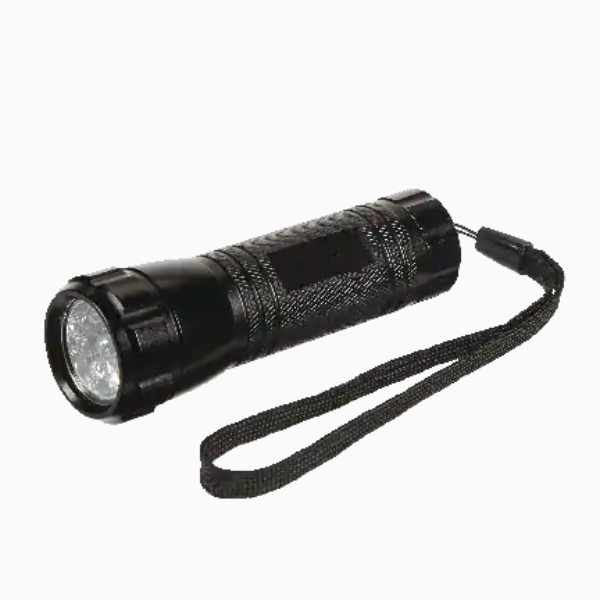 UV lights can be used to explore fluorescence, which can be observed in many objects and substances, including tonic water! Use it for minerals and gems, searching for insects and reptiles, and more!
Age 7+ | $16.99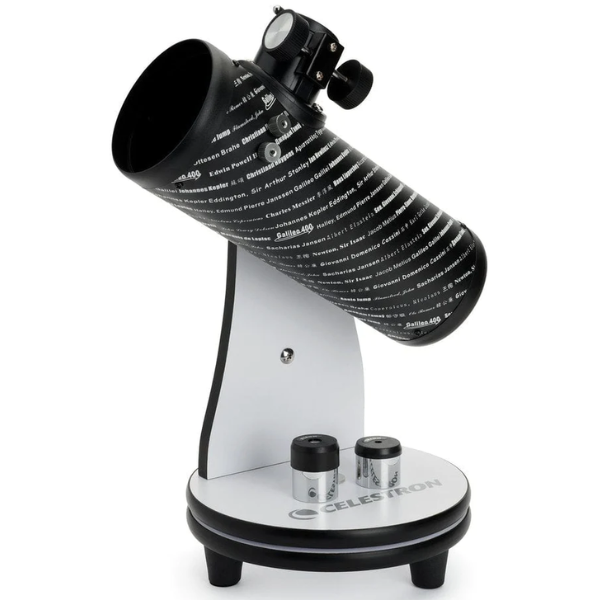 Celestron FirstScope 76mm (3″) Tabletop Telescope
Keep your sights on the stars with this portable, easy to store telescope. Its simple design makes it easy to use, especially for beginners who are keen to observe the night sky. 
Age 12+ | $100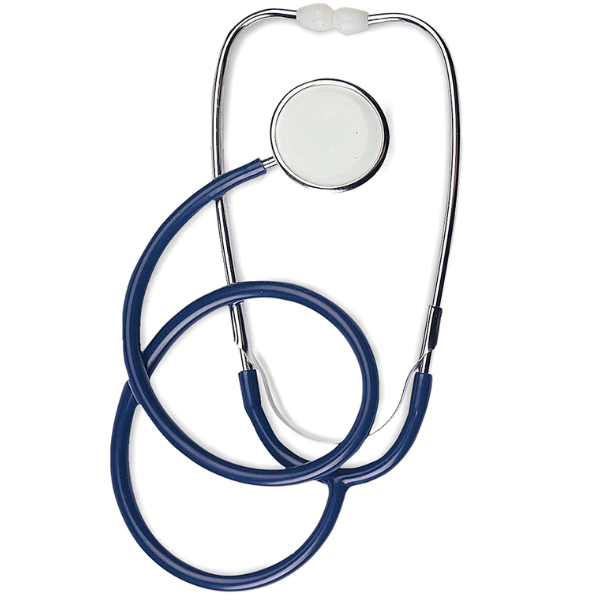 Educational Insights Stethoscope  
Curious about medicine? You can own a real stethoscope at home! Use it to listen to your friend, family, or even your pet's heartbeat.  
Age 5+ | $19.99
Autoplotter
Watch science turn into art! With this plotter you can create more than 100 flower patterns of different shapes and sizes. This is the perfect combination of mathematics and physics coming together to make something beautiful!
Age 8+ | $11.95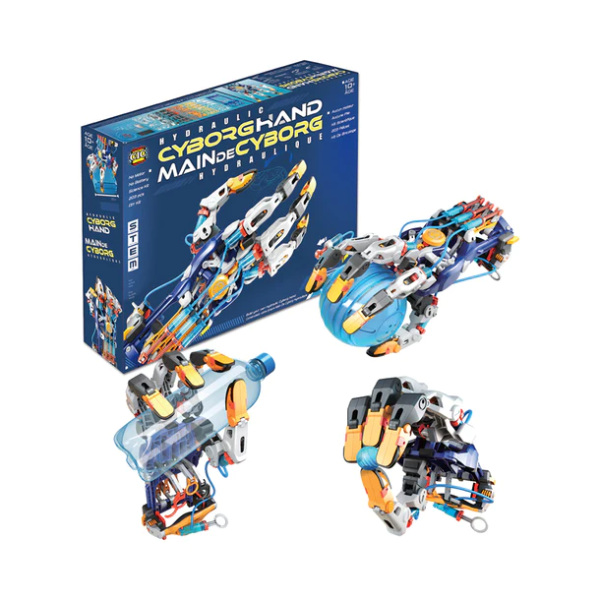 Hydraulic Cyborg Hand Building Kit 
No batteries required for this hydraulic hand! Its human-like movements and grips are fully powered by hydraulic energy! Build it yourself then test it by picking up objects of different shapes and sizes. 
Age 10+ | $49.99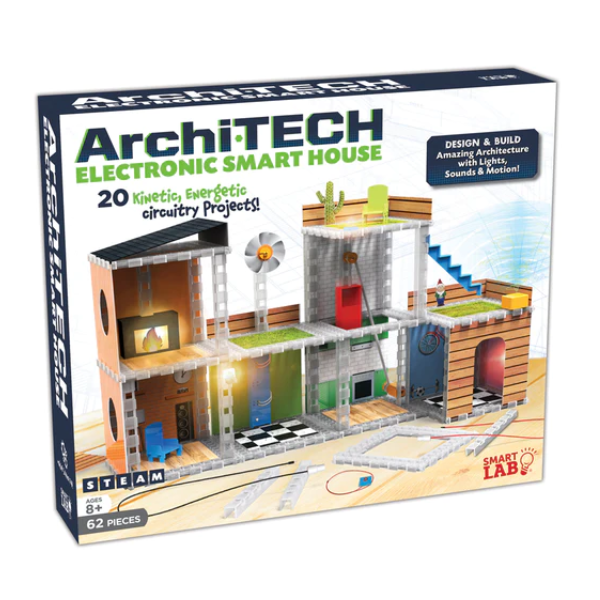 SmartLab Archi-TECH Electronic Smart House
Put your engineering and architectural skills to the test by building your own model house. This kit allows you to create realistic details by adding lights, sounds, and motorized parts.  
Age 6+ | $79.99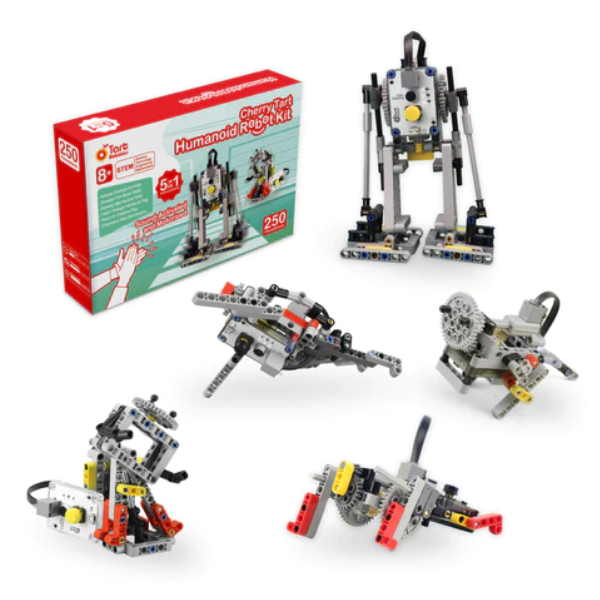 Tart Robotics STEM Lego® Compatible Building Blocks Set – Humanoid Robot Kit
This LEGO®-compatible building set encourages kids to use their imaginations and play in new ways. Included in this robotics kit are beams, gears, axles, and connector pegs that you can build in new ways to create different types of robots.
Age 8+ | $91.99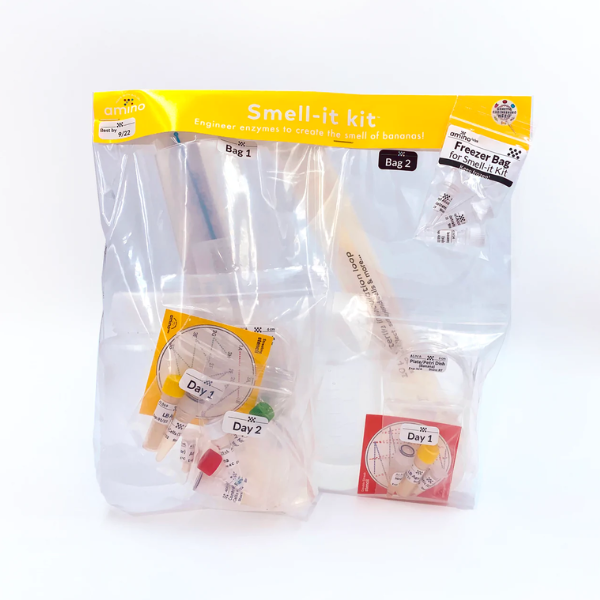 Amino Labs Smell-it Kit™: Engineering Enzymes to Smell like Bananas! 
Did you know that bacteria can smell like an overripe banana? This all-in-one STEM kit introduces the concepts of biotechnology and genetic engineering to young enthusiasts in a fun and very hands-on way. Learn how to grown and engineer bacteria to make it smell like your fruit bowl!
Use discount code GirlScience2022 for free shipping in Canada! 
Age 11+ | $98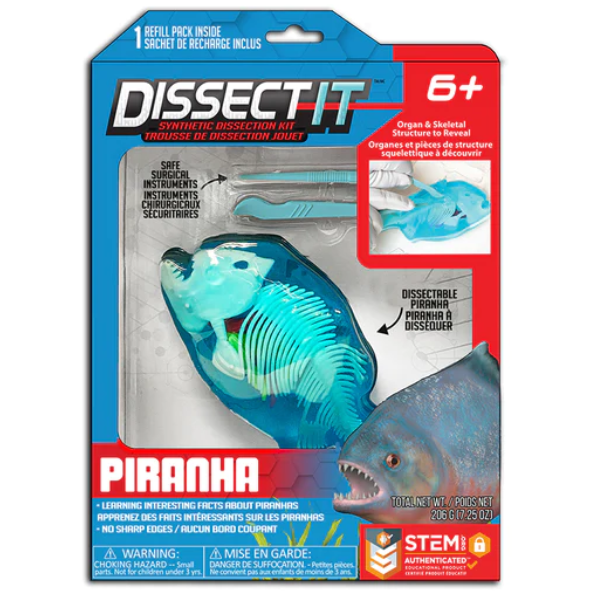 Dissect It Piranha
This kit allows youth to engage in the experience of dissection without the use of a real piranha. Made out of gelatin, this anatomically accurate piranha includes a full skeleton and set of organs inside.
Age 6+ | $19.99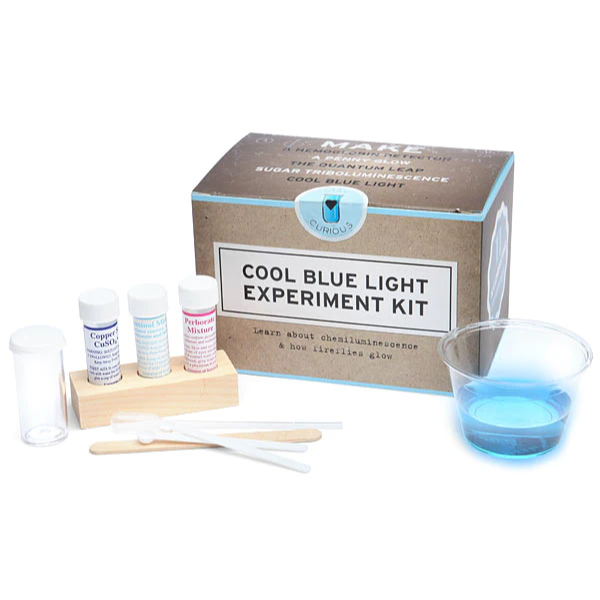 Cool Blue Light Experiment Kit  
Have you ever wondered why fireflies glow? The Cool Blue Light Experiment Kit includes all of the materials, chemicals, and instructions you need to produce light from chemical reactions. You'll learn all about chemiluminescence and even make a penny glow! 
Age 9+ | $34.95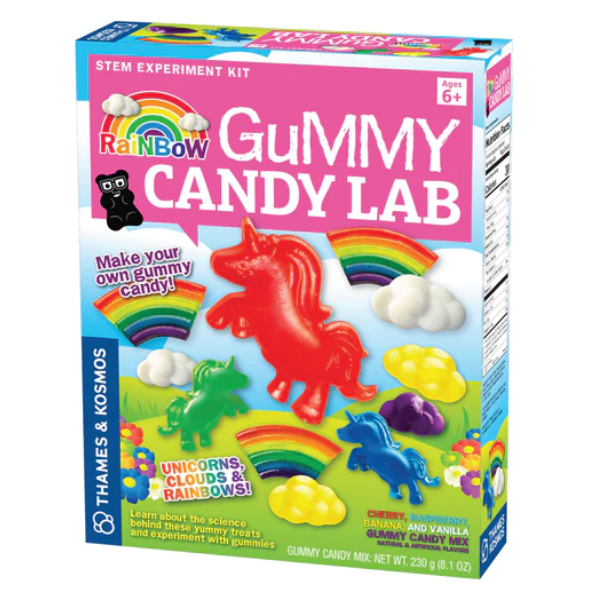 Rainbow Gummy Candy Lab
Experiment with natural polymers by making delicious treats! This kit contains everything you need to mix, make, and mold candy. The best part? You can eat your own chemical creations!
Age 6+ | $27.99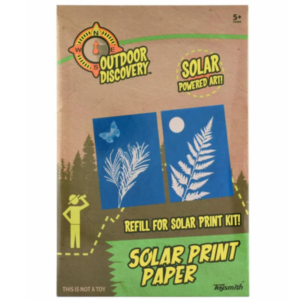 Outdoor Discovery Solar Print Paper
This sun sensitive paper undergoes a chemical reaction when exposed to light leaving behind a permanent image after exposure. Experiment with different objects like leaves and sticks to create shadowy images across the paper.  
Age 5+ | $14.99
Mineral Science Kit
We see them all around us and now you can explore them even more! This kit includes 15 rock and mineral samples plus the tools you need to test and study them.
Age 7+ | $16.50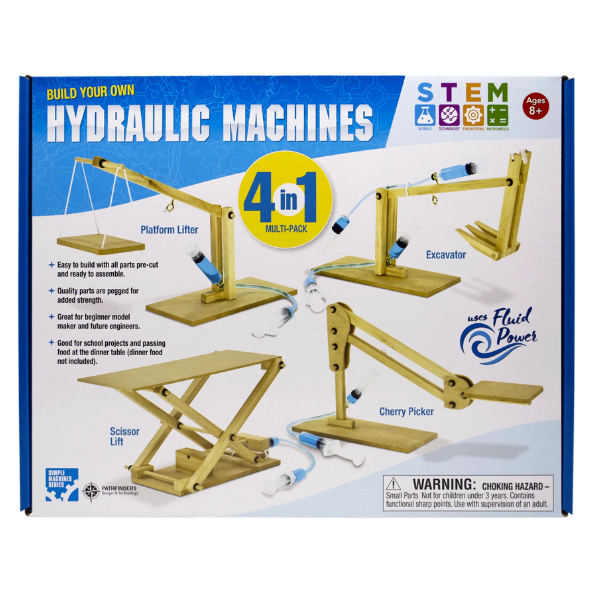 Pathfinders 4 in 1 Hydraulic Machines 
Make 4 wooden machines: a platform lifter, a scissor lift, a cherry picker, and an excavator in this trades inspired STEM kit. Learn how to use water pressure syringes and rubber tubes to make these machines move, lift, and dig. Want to learn more about these machines? Check out our 
Off Limits: Heavy Machines
 video. 
Age 8+ | $39.99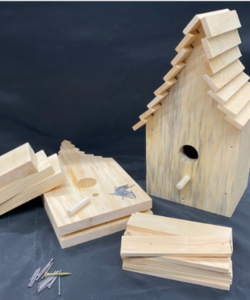 Build-it-Yourself Birdhouse  
This carpentry kit comes with simple and easy to assemble, pine pieces to build your own birdhouse at home. Once built, it makes for a lovely keepsake. Parental supervision is strongly recommended. Hammer, screwdriver, and glue required. 
Age 10+ | $49.95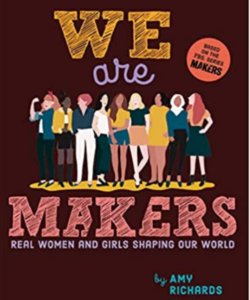 We are Makers: Real Women and Girls Shaping our World by Amy Richards
MAKERS is the award-winning PBS video series of women's stories. Now, these inspiring stories are available to young readers in a book! Follow the history, personal stories, and dreams of a selection of trailblazing women.
Age 8+ | $24.99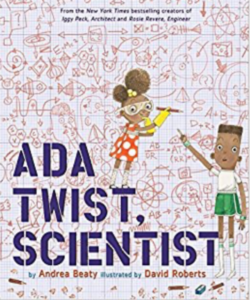 Ada Twist, Scientist by Andrea Beatty
Inspired by historical figures Ada Lovelace and Marie Curie, Ada Twist, Scientist tells the story of a young girl driven by curiosity and her love of the question, "why?". In this charming tale, Ada reminds us all that we have the intelligence and perseverance to achieve our dreams.
Age 6+ | $22.95
Sky Wolf's Call: The Gift of Indigenous Knowledge 
by Eldon Yellowhorn and Kathy Lowinger
Indigenous Knowledge, a recognized science, has been passed on through Indigenous Knowledge Keepers across generations. Explore how everything from healing to astronomy and our connection with the land are shared and how they inform current Indigenous learning and practices today. 
Age 10+ | $16.95
Coding Projects in Python
This book is perfect for kids who have started to explore coding and are ready to take the next step. Learn how to build amazing graphics, fun games, and useful apps by following these simple step-by-step instructions. 
Age 10+ | $25.99
CAGIS is not receiving payment or sponsorship from any of the products or stores listed above. All images are used with permission from the products and/or retailer. Items were available from these retailers at the time of writing.