Canadians against COVID-19
Canadian scientists are part of a global effort to fight COVID-19, the virus that has made more than 44,000 Canadians sick. Here are five who are working on everything from vaccines to treatments to developing technology to track the virus's spread.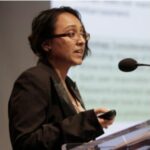 Mohini Bhavsar, digital health expert
Bhavsar works for Dimagi, a company that provides countries and aid organizations with digital tools to help collect data — which then helps them respond effectively to health crises like the COVID-19 pandemic. She is a specialist in using information and communication technology for international development.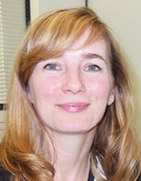 Joanne Lemieux, biochemist
Dr. Lemieux, who works in the University of Alberta's department of biochemistry, is working with a team of researchers to test an antiviral drug that they're hoping will be able to cure COVID-19. The drug has been shown to cure a coronavirus — the same type of virus that causes COVID-19 — in cats, and Lemieux and her team hope it may work the same way in humans. The drug, called a protease inhibitor, works by stopping the enzymes that allow the virus to reproduce in human cells.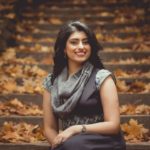 Roopali Chaudhary, cellular biologist
Dr. Roopali Chaudhary is the founder of Lotus STEMM, an organization for South Asian women in STEMM. She's been working with scientists to create videos providing up-to-date and accurate information about COVID-19 in a variety of languages–which means Canada's diverse population has access to important information as the situation continues to change.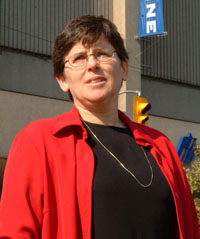 Allison McGeer, infectious disease researcher
Dr. McGeer, a senior scientist at Sinai Health's Lunenfeld-Tanenbaum Research Centre in Toronto, is studying how long COVID-19 patients "shed," or transmit, the virus, and whether the virus can live on surfaces and in the air around them. This information will then be used to make decisions about ways to stop the spread of the virus, including what kind of protective equipment might be necessary for healthcare workers.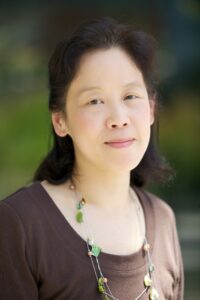 Kelley Lee, public health specialist
Part of working in public health is using data to make — and help others make –effective decisions. Dr. Lee, who works in the Faculty of Health Sciences at Simon Fraser University, is working with a team of researchers to investigate what measures are being adopted by countries and private companies to help stop the spread of COVID-19. Eventually, she hopes to have enough data to create a decision-making tool to help governments and countries make the best  decisions for keeping people safe.