Panel Discussion: #MyJourneyInSTEM
Join us on February 11th, International Day of Women and Girls in Science, for an inspiring virtual panel with prominent Canadian women in science, technology, trades, engineering, and mathematics (STEM). Panelists will reflect on how far we've come and celebrate their own role models. This free, evening event will follow a Q&A format and will be open to children, teens, and adults.  Pre-registration required (registration closes one hour before the panel).  This is a free, public event (no cost).
February 11th at 4 pm Pacific • 5 pm Mountain • 6 pm Central • 7 pm Eastern • 8 pm Atlantic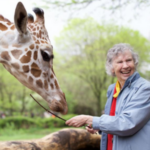 Anne Innis Dagg and Mary Dagg
Dr. Anne Innis Dagg is the world's first giraffologist. As a young woman, she travelled to Africa and studied giraffes in the wild. She published her work in some of the world's top scientific journals. Despite her impressive accomplishments, she faced challenges and found the doors of science closed because she was a woman. Now, 50 years later, she is back in the world of giraffology. Anne is the subject of the documentary film The Woman Who Loves Giraffes. Anne's daughter, Mary Dagg, is the executive director of the Anne Innis Dagg Foundation.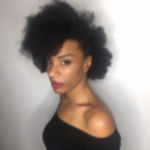 Natasha Ferguson is the founder and Principal of EthelFox Construct Group, which is breaking down barriers for women in trades. The company, which specializes in custom interior/exterior home renovations, is 70% women.Her company was recently recognized as one of the best Businesses in Canada by the Canadian Business Review Board. Natasha also started her own non-profit called A Women's Work, offering support and training for women in the industry through self-esteem programs.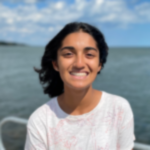 Diya Kalia is a CAGIS Teen Ambassador and is in grade 9. She has been an active CAGIS member for more than 5 years. She is interested in biology and chemistry and hopes to pursue a career in health sciences or engineering. An active participant in STEM camps, workshops and lectures, Diya also placed in the Global Changemakers Engineering Competition run by Ryerson University.
Dr. Eden Hennessey is a Social Psychologist who researches diversity promotion and discrimination reduction. Her work assesses the consequences of confronting gender bias in science, technology, engineering, and math (STEM). Eden is also the Manager of the Student Centre for Equity, Diversity, and Inclusion (CSEDI) at Wilfrid Laurier University. Eden is also creator of Turning Tables in STEM, a photo exhibit that highlights women in STEM.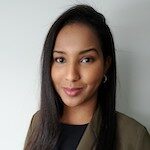 Miriam Micael is a project management engineer at the Canadian Space Agency. She currently works on the WildFireSat mission, which aims to support wildfire management in Canada, while gathering information about smoke and air quality. She is also involved in the RADARSAT Constellation Mission. Miriam has a degree in aerospace engineering from Carleton University and collaborated with the university to showcase STEM to students of all ages. She has also started an engineering mentorship program for high school students.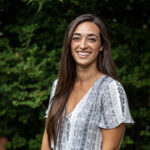 Dr. Giulia Rossi is an animal physiologist who researches the ways that animals overcome life's most extreme challenges. In her current work she is studying hummingbirds. She received the prestigious Natural Sciences and Engineering Research Council of Canada and L'Oréal-UNESCO 2021 For Women in Science Supplement for her promising research and achievements as a mentor, author/illustrator and inspirational STEM role model. Giulia is a postdoctoral fellow at University of Toronto Scarborough.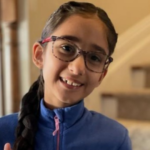 Rhythm is an 8-year-old CAGIS member and a science communicator who makes and shares science videos on social media. She is interested in life science, engineering, and coding. Rhythm hopes to become a chemist and make affordable medicines for all the people in the world.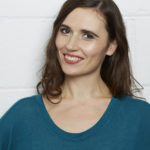 MODERATOR: Larissa Vingilis-Jaremko 
This project is supported by Women and Gender Equality Canada