Meet Catherine McKenzie at CAGIS
"STEM is all around us, all the time!  #MyJourneyInSTEM led me to science communication." As Project Coordinator since 2019, Catherine wears many hats at CAGIS. She is the main point of contact for volunteers at emerging and established CAGIS clubs across the country, develops and delivers CAGIS Virtual programs, and is busy behind the scenes, working on training materials, website development, administrative tasks, and SO much more.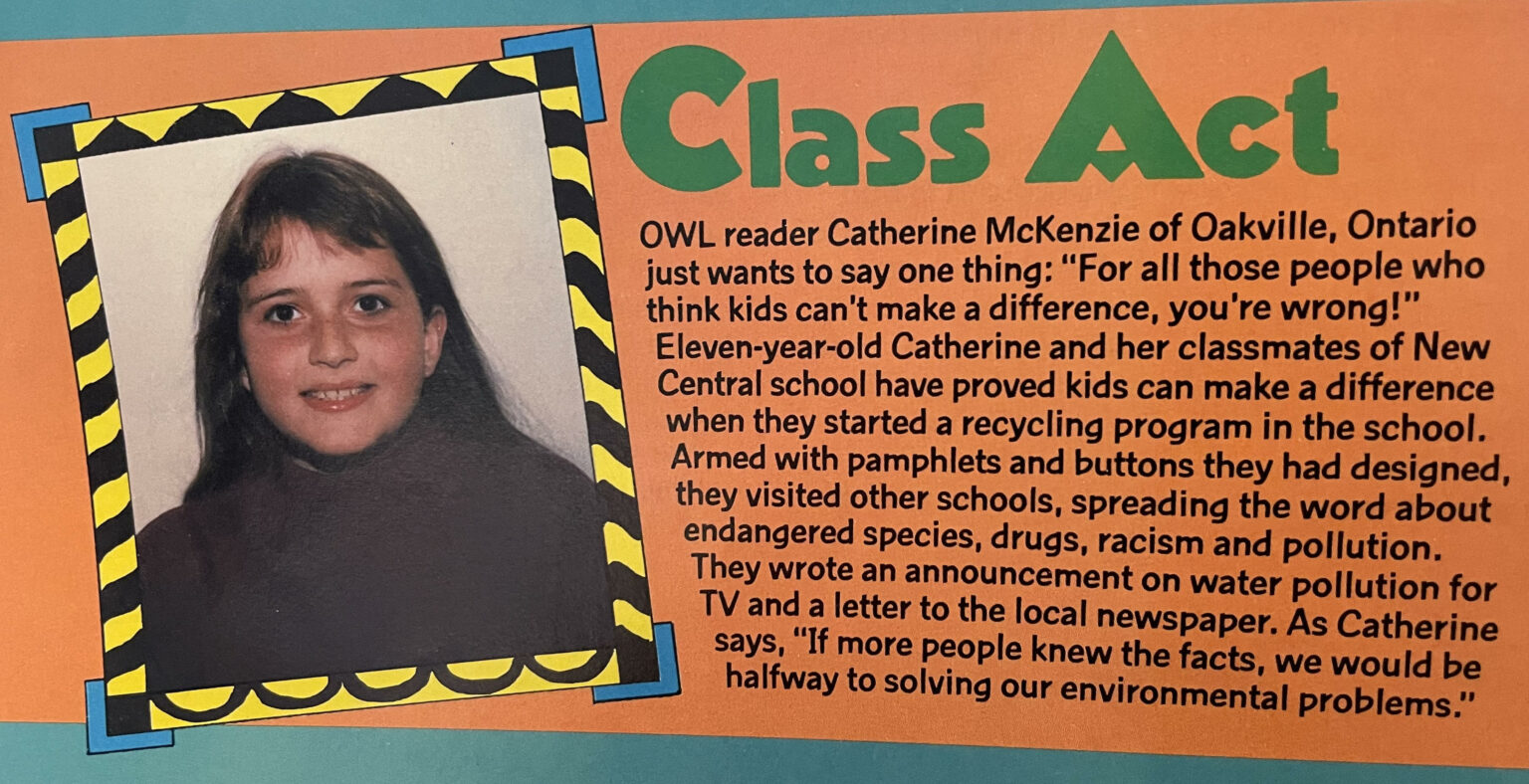 Catherine's journey in STEM was inspired by family and began when she was a young girl. "I have three older brothers and an older sister. They all encouraged me to be interested and curious about things. That might mean looking up close at a snail, or thinking about how the grooves on a vinyl record turned into sounds, or looking for fossils in rocks." "I had some wonderful teachers and professors along the way, but I will still credit my family with giving me that sense of appreciation for the world and a desire to ask questions."
Her interest in science grew in high school and led her to McMaster University's interdisciplinary Arts & Science program for further study. There, Catherine took classes in mathematics, biology, environmental science, and technology, as well as ancient history! She followed that up with a teaching degree at Brock University. After graduation, Catherine worked at the Harbourfront Centre in Toronto, doing field trip programs with visiting classes. She went on to teach grades 1 to 5 at Fern Hill School in Burlington, Ontario. Catherine is a member of the Ontario College of Teachers. Her writing has appeared in The Globe and Mail, Pathways, and Mothering Magazine. 
Catherine was first introduced to CAGIS a decade ago, when she took her daughters to an open house event. They loved the hands-on activities, like making slime and paper airplanes, and immediately became CAGIS members.
Do you have a favourite CAGIS memory from back then? 
I loved our chapter's visit to a bird banding lab.  After some data collection, the members were able to hold and release the birds, and it was an amazing thing to watch.  
What has been your favorite part of the job at CAGIS?  
It's tough to pick just one favorite part!  Certainly, one of the best things about it are the people I'm able to meet. There's our staff, volunteers, and guest experts, who are incredible STEM role models. I learn so much from them.  Then there are our members and Teen Ambassadors, who may be young, but who are also inspiring and smart. I learn a lot from them too!  
What's something CAGIS members might not know about you? 
I started raising butterflies some years ago. Each summer, I check any nearby patches of milkweed for teeny tiny monarch eggs, bring the eggs home, and raise them until the butterflies emerge from their chrysalises, and are ready to release. Later, my sister (who has a small farm) asked if I wanted to try hatching chickens. Bigger eggs! I tried it and loved that too. Plus, with chicken or duck eggs, you can shine a flashlight through them and observe the developing embryo, which is very cool. 
What advice do you have for future STEM experts? 
If there's one thing I've learned through speaking with many of our guest experts and volunteers, it's that there are many paths to STEM. I heard one scientist say she knew what she wanted to do from the time that she was three years old. But I also heard a tradeswoman tell us that she had never changed a light bulb before she began her program as an electrical technician. Some experts always had great marks in their subject; others struggled and had doubts, but persevered. Especially for our teen members who are in high school, it can feel like there's lots of pressure to make career decisions. But don't be afraid to take time to discover what you love, and remember, it's okay to change your mind.