CAGIS Teen Ambassadors 2021-2022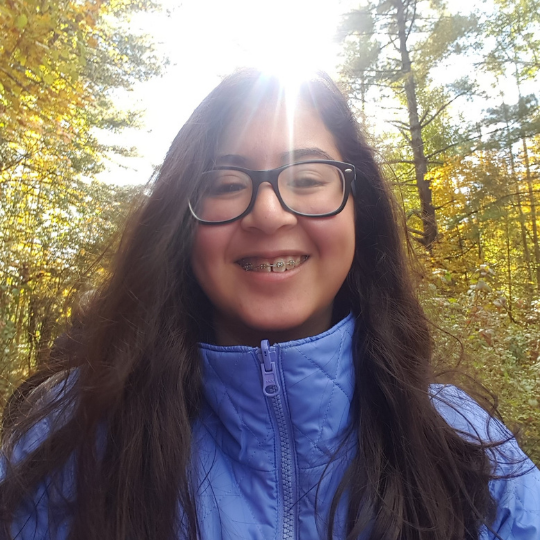 Aalaa is interested in neuroscience, medicine, engineering, and video game design. She plans to pursue a job in neurosurgery. Fun fact: Aalaa has a company called Aalaa Conseil focused on the betterment of her community. She likes making video games and writing, and she is part of the youngest Canadian Radio Show Hosts. You can visit her website at aalaaconseil.ca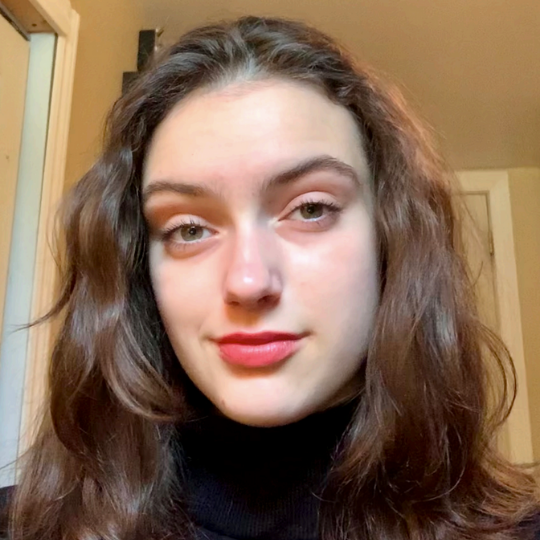 Anne is interested in the fields of neuroscience, biochemistry, and genetics. She plans to study life sciences at a top Canadian university. Anne enjoys playing volleyball, music, painting, and baking.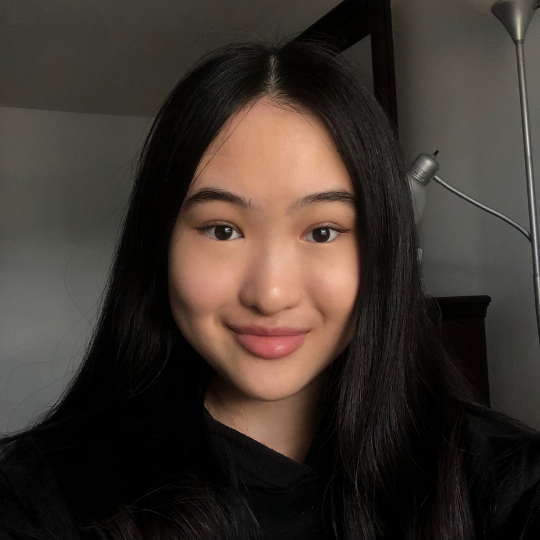 Anson is interested in artificial intelligence, machine learning, computer science, and robotics. She plans to study computer science and would like to work as a full-stack developer in the future. She also likes art, fashion, cosmetics, drawing, and playing soccer. Fun fact: Anson is learning how to crochet stuffed animals!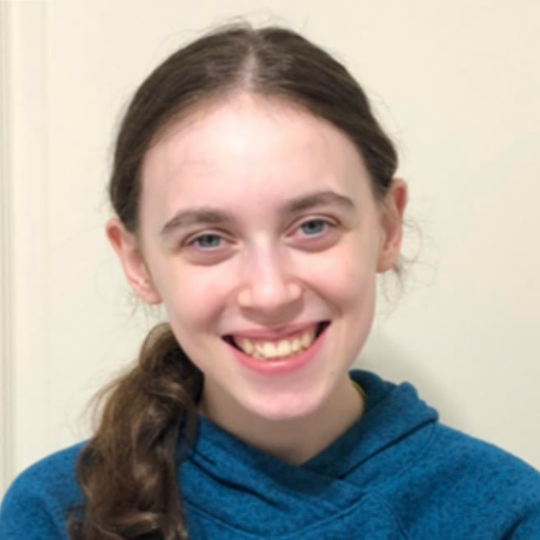 Becca is interested in chemistry, biomedical engineering, and nuclear energy. She hopes to one day use these fields in conjunction to help solve some of the world's most significant problems. She enjoys reading, baking, and playing board games with her family and friends in her free time. Fun fact: Becca can recite the first half of the periodic table by heart and is working towards memorizing the whole table!
Bhavneet has a strong interest in math, chemistry, and communication design. After high school, she plans to pursue engineering. During her free time, she loves to go on long and scenic bike rides with her family. In recent months, she has discovered an interest in web and UI/UX design. Fun fact: Bhavneet has been swimming for over ten years!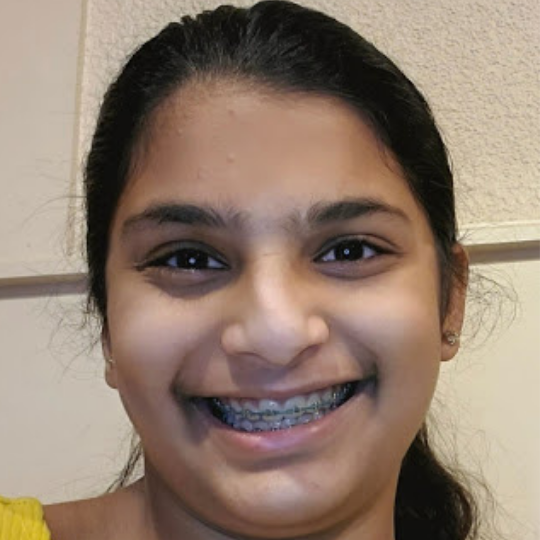 Bianca likes robotics, coding, working with circuits, and conducting chemistry experiments. She is interested in studying engineering in the future. She also likes reading, swimming, biking, skating, skiing, chess, and volleyball. Fun fact: Bianca can solve a Rubik's cube in under five minutes!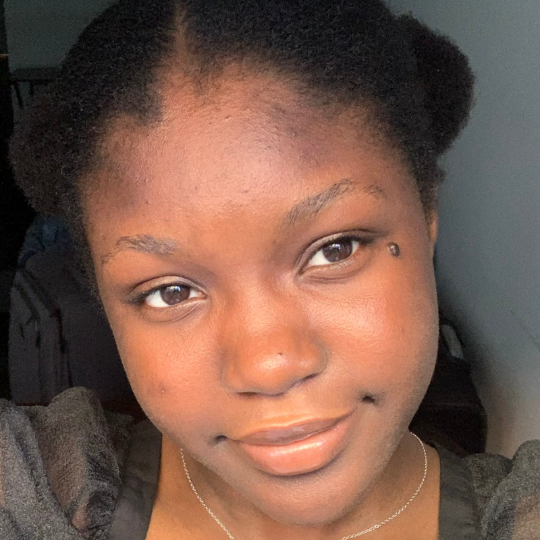 Boluwatife is interested in research and development, project planning, and productivity improvement. She loves watching movies, listening to music, and studying math and physics. Swimming is also one of her favourite pastimes because it is so calming. In the future, she would like to be a mechanical engineer, designing and producing mechanical systems for hospitals and tech companies.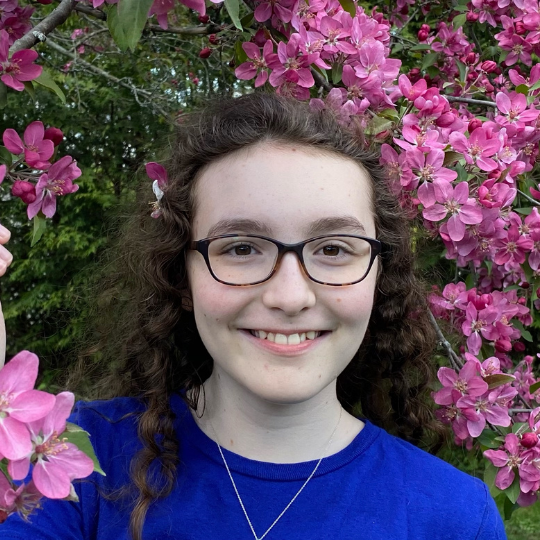 Clara enjoys creating her own websites with code that she's learned and plans to pursue a career in graphic design in the future. She also likes conducting science experiments, hiking, painting, and crafting. Clara enjoys volunteering to help youth build a brighter future together.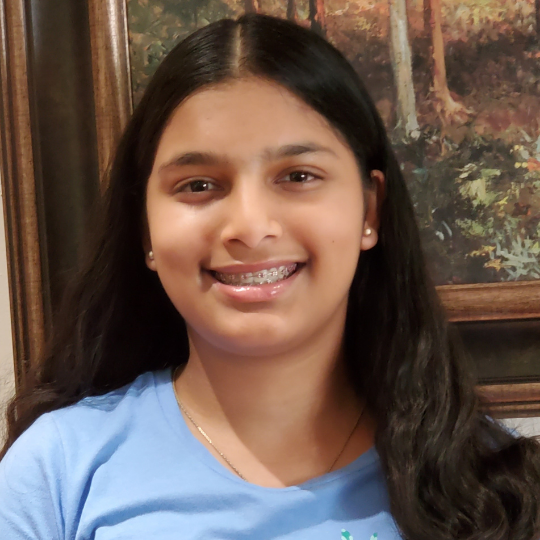 Daniella loves to code and enjoys reading. Her favourite sports are swimming, skating, and skiing. She plans to pursue computer programming or biomedical engineering in the future. Fun fact: Daniella has been a CAGIS member since 2015 and is grateful to be part of a community of youth who love science!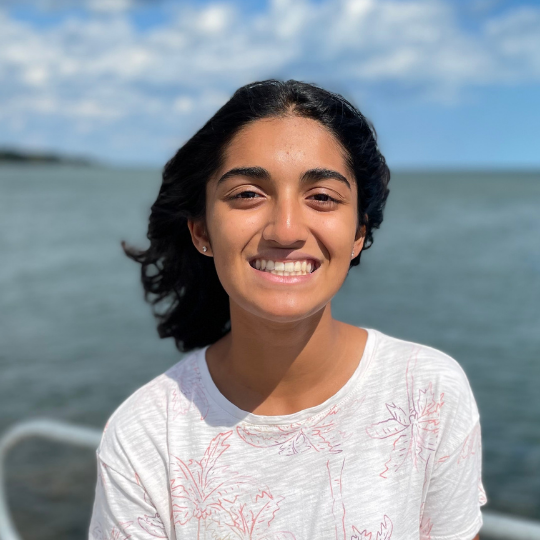 Diya is interested in biology and chemistry. She hopes to pursue a career in health sciences or engineering. She enjoys mountain biking, hiking, swimming, playing guitar, and crocheting. Fun fact: Diya started crocheting in December 2020 and has created an Instagram account to display her crocheting projects. One of her posts got over 3000 views!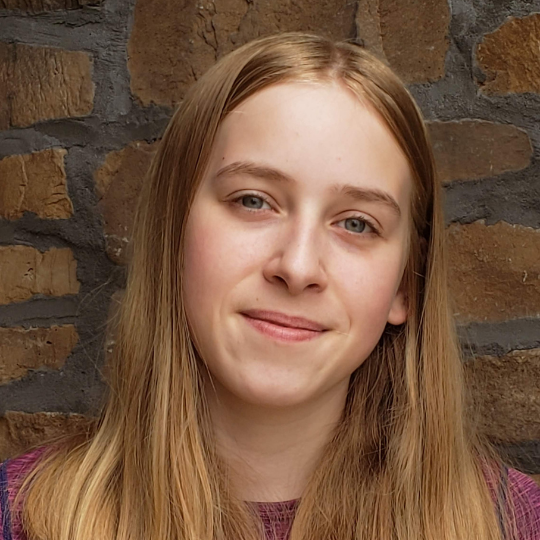 Elissa is interested in marine biology, soil and plant sciences, and preserving the environment. She also likes being active outdoors, figure skating, guitar, and songwriting. Fun fact: Elissa likes creating her own Marvel comics with watercolour paints in her spare time.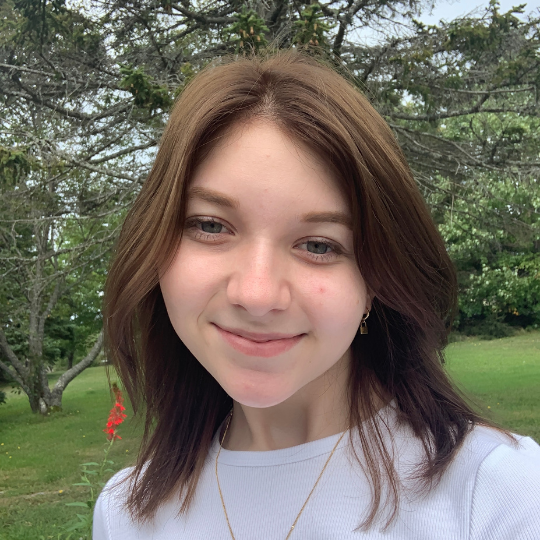 Erin is interested in chemistry and wants to make cruelty-free and eco-friendly skincare products in the future.  When she's not in school or working, she enjoys dancing. Fun fact: Erin has two rescue cats named Prim and Willow.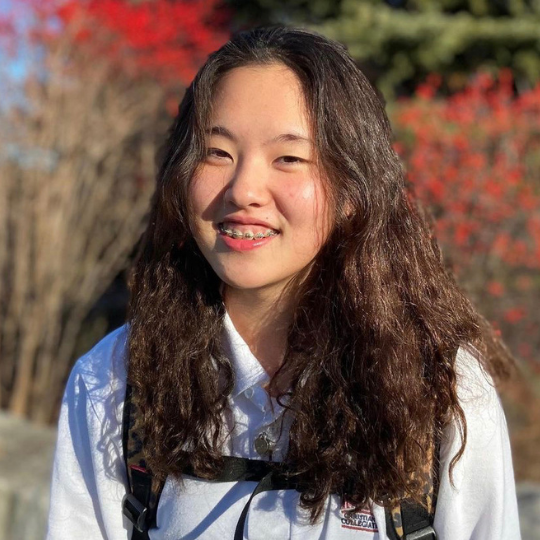 Esther is interested in chemistry, mathematics, and health science. She wants to be an ER doctor because it is a fast-paced field. She also loves sneakers and sports, particularly swimming. Fun fact: she disliked STEM before high school but fell in love after she had the opportunity to explore STEM.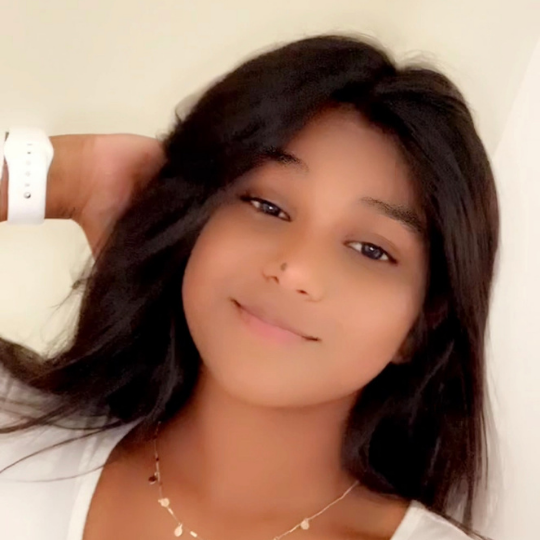 Harini's two favourite subjects in school are math and science. In the future, she would like to go to medical school and become a doctor.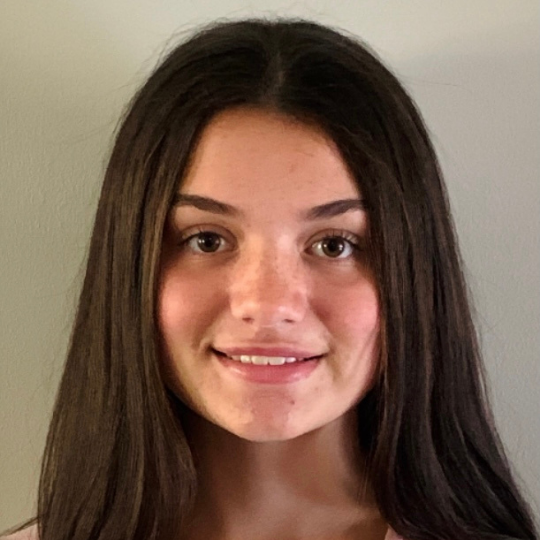 Jaidyn is interested in chemistry, biology, and engineering. She would like to pursue a career in medical sciences or engineering. She loves to read, swim, ski, and bake. Fun fact: CAGIS gave her the opportunity to join a First Lego League team. Through that, she found an interest in coding!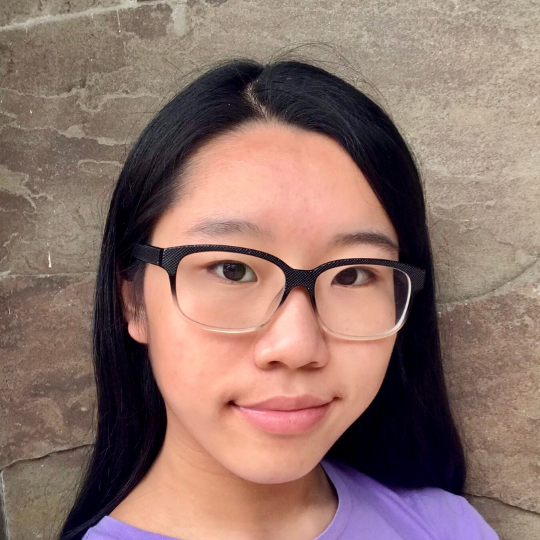 Jessica is interested in biology, medicine, and math. She would like to pursue a career in one of those fields. She enjoys playing piano and flute, art, speed skating, biking, and learning anything new. Fun fact: Jessica got into digital art a year ago during the pandemic.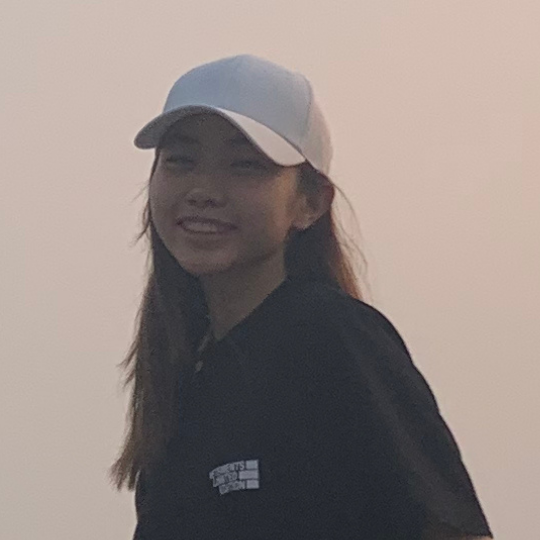 Jessica, also known as Sica, loves biochemistry, used to be obsessed with slime, and has a passion for learning about human anatomy, specifically the brain. Sica is also a bubble tea fanatic and has a whole Instagram story highlight just for bubble tea. Fun fact: She does competitive debate and only goes into a "debate mode" during two circumstances: 1. She doesn't know the opponents. 2. It's a debate tournament where she is competing for a big trophy.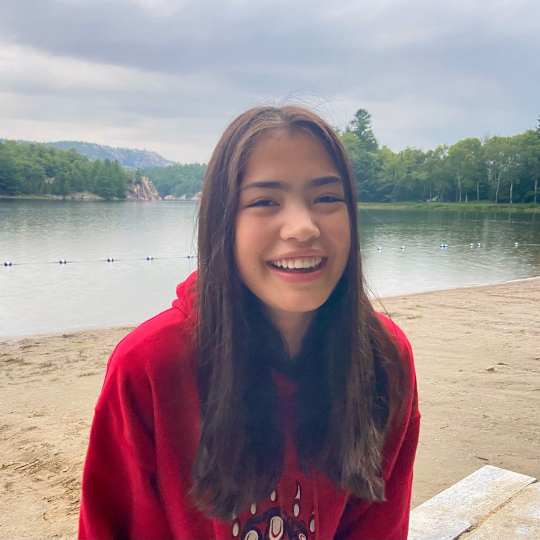 Karah is interested in sports science, physics, and engineering. She is still deciding what she wants to study in the future. She also likes rugby, hockey, skiing, cooking, and baking. Fun fact: Karah was born in Vermont, USA.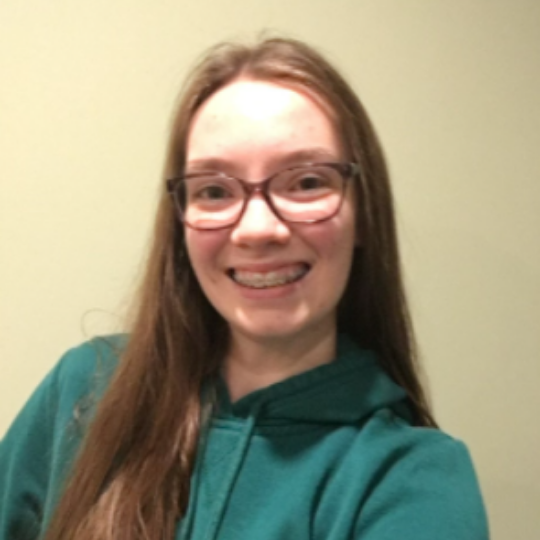 Kate enjoys finding creative, outside-the-box solutions to problems that may not always be obvious at first. Her favourite STEM topics are science and math, and after high school, she hopes to pursue medical science or forensic science. In her spare time, Kate enjoys running, playing basketball, and playing the piano. Fun fact: Kate has always enjoyed creating and solving secret codes!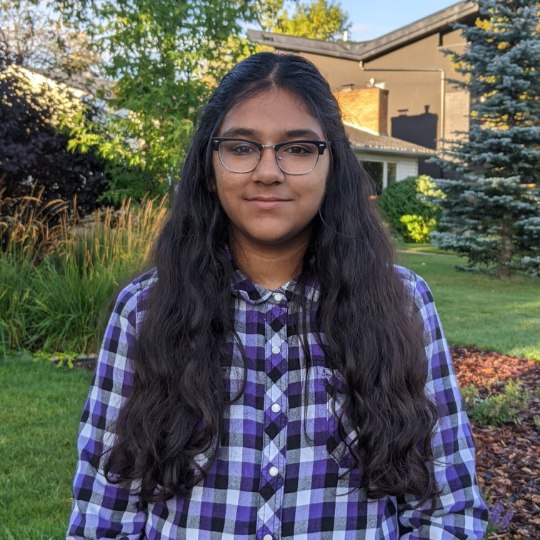 Kavya is passionate about math, science, 3-D printing, and she wants to become a neurosurgeon in the future. She is also fond of public speaking and debate. She also enjoys singing, baking, participating in Girl Guides as a pathfinder, and volunteering in her community.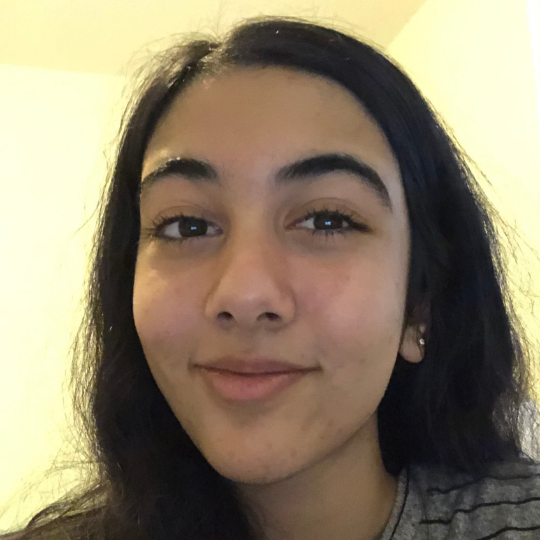 Mala is interested in chemistry, biology, and environmental science, and she is still unsure of what she would like to pursue in the future. In her spare time, she likes to read, write, and play the piano. Fun fact: Mala became a vegetarian earlier this year after reading about the meat industry's harmful effect on the environment.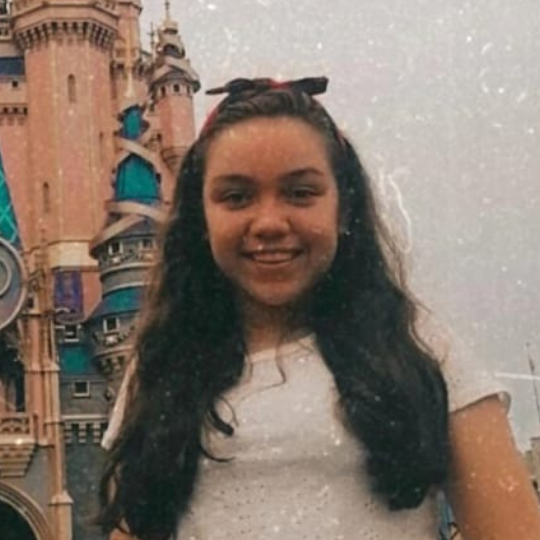 Mariana loves to get her mind working and figure out answers to problems in multiple ways. She enjoys reading about many different topics, ranging from WW2 to realistic fiction. She believes that reading transforms people and makes people see the world differently with each new book.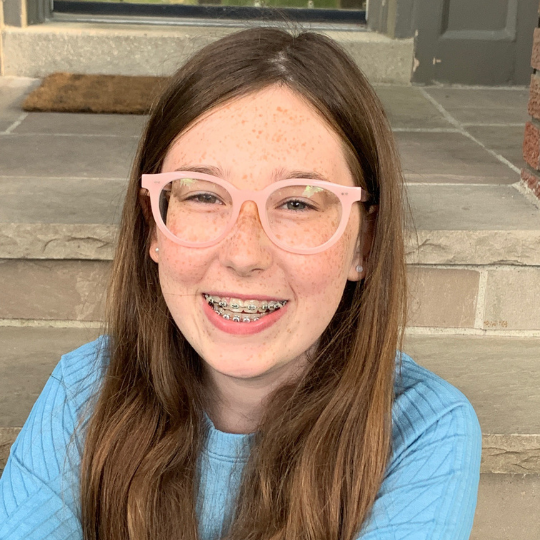 Meredith is interested in environmental science, chemistry, optometry, and engineering. She is still deciding what she wants to do in the future. She also likes to craft, paddleboard, kayak, read, and try new things.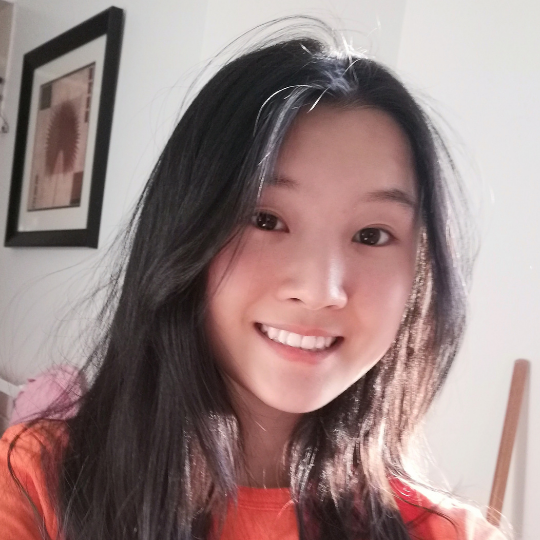 Mirabel is interested in math, biochemistry, and technology. She aspires to become a biochemist or chemistry professor in the future. She also loves to play the piano, bake, and paint using watercolour. Fun fact: Mirabel once attended 13 business competitions in 2 and a half months.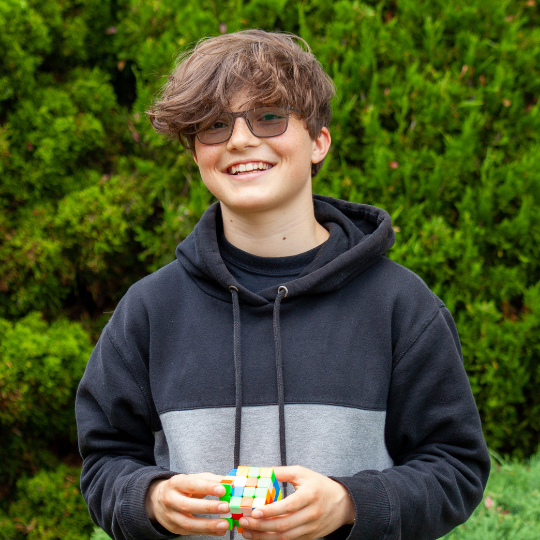 Newt is interested in physics, space exploration, engineering, and technology. He also enjoys playing guitar and reading, is on a rock climbing team, and likes to draw. After graduating high school, Newt plans on studying aerospace engineering and is interested in pursuing a career as an astronaut.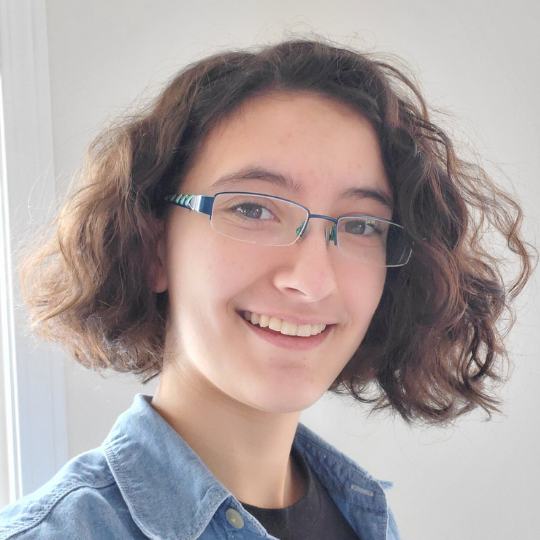 Patricia is interested in biotechnology, genetic engineering, astrobiology, and astronomy. She has a lab that she has set up in her basement and is currently working on a yeast strain capable of surviving the Martian surface for material production. She also loves to travel and enjoys road trips.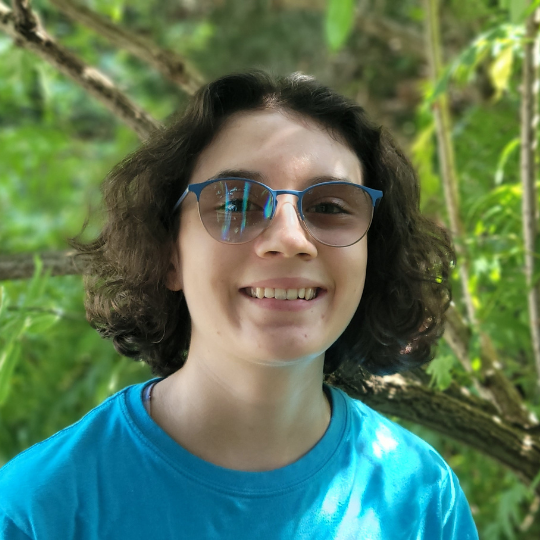 Rachel is interested in all things science and is planning to pursue science in post-secondary school. She hopes that being a Teen Ambassador and participating in her grade twelve studies will help her determine a specific field to study in university. She also enjoys playing the clarinet and ukulele, drawing, reading, and exploring nature. Fun fact: Fellow Teen Ambassador Rebecca is Rachel's identical twin.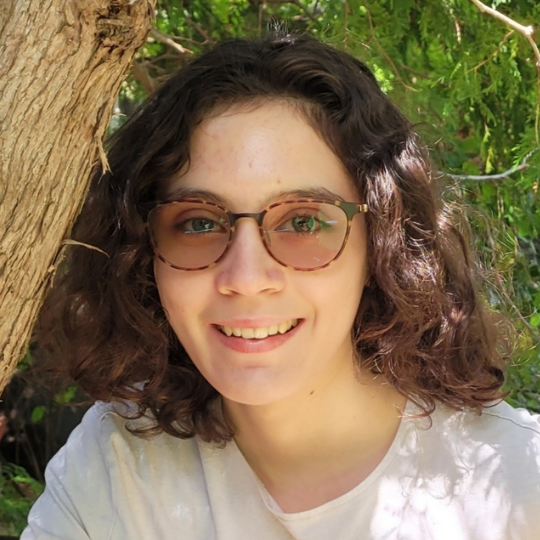 Rebecca is interested in physics, astronomy, and biology. Although she is still deciding on a specific area to focus on in the future, Rebecca knows that she will pursue science. She also likes doing experiments, walking her dogs, cycling, playing badminton, doing arts and crafts, and playing the flute. Fun fact: Rebecca helped to design and construct a life-sized giraffe sculpture! The giraffe is about 5 metres tall, goes by the name of Marlyn, and is made out of entirely reused/repurposed materials. Marlyn will help raise funds to protect wild giraffes in Africa!
Rose loves to dream big and make things happen! She is interested in engineering, IT, technology, and hopes to shape advancements and innovations that help people worldwide. She also loves sports and does figure skating, swimming, skiing, and basketball. Fun fact: Rose has gone on many adventures, including skiing from mountain peaks (3600 m), sand-boarding in the desert, south water diving!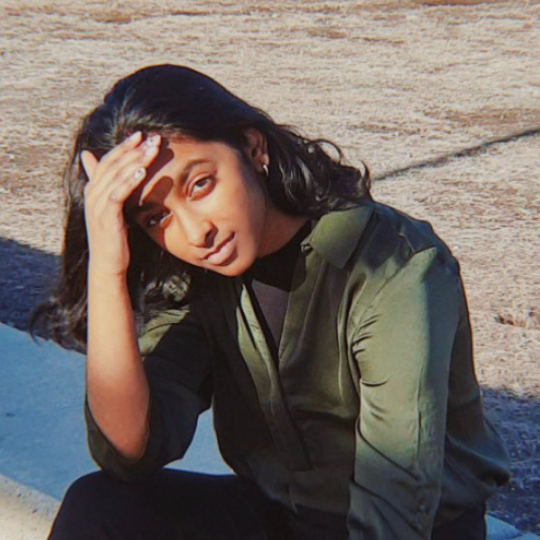 Samiksha is interested in science and economics. She is unsure what she will pursue in the future, but it will likely be in the medical field. She enjoys volunteering and playing sports. Fun fact: She likes to play the trumpet and bass guitar. She is also a black stripe in taekwondo.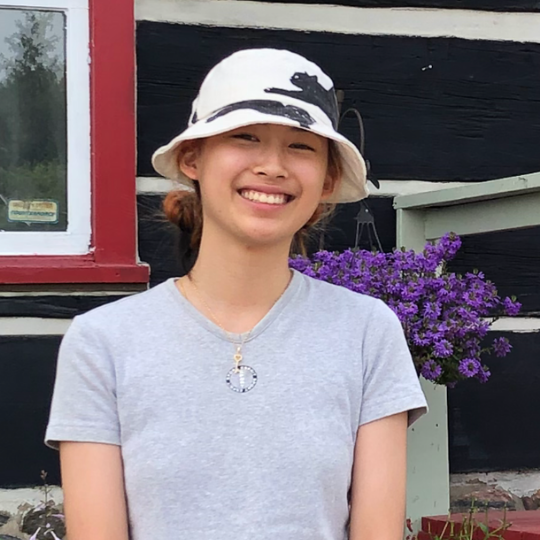 Serena loves anything science-related and is interested in pursuing a career in civil, mechanical, or chemical engineering. Her favourite subjects in school are physics, chemistry, and history. She likes to play the piano and guitar, read a good book, and play badminton in her free time. Fun fact: Serena loves to take care of plants. Her newest addition is a Pilea peperomioides that has leaves shaped like pepperoni!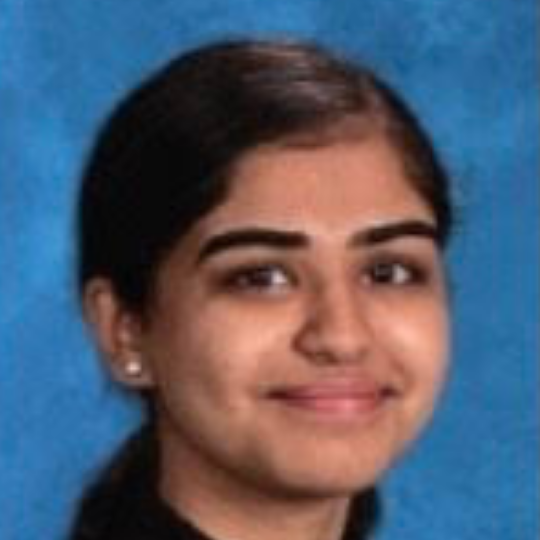 Shabad likes biochemistry, genetics, and math. She is interested in medical technology, specifically technology that can diagnose patients, perform surgery, and suggest health treatments. She would like to pursue a career in health sciences, specifically in neuroscience. In her free time, she likes going on hikes, reading, and playing the flute.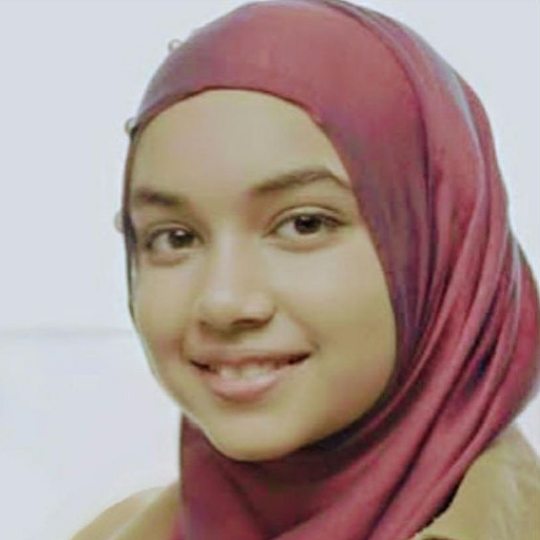 Shifa is interested in many science topics and hopes to do work in robotics and space exploration. She is an avid reader and enjoys expressing herself through words, poetry, and art. Shifa likes playing chess as it is strategic, requires patience, and teaches many life lessons.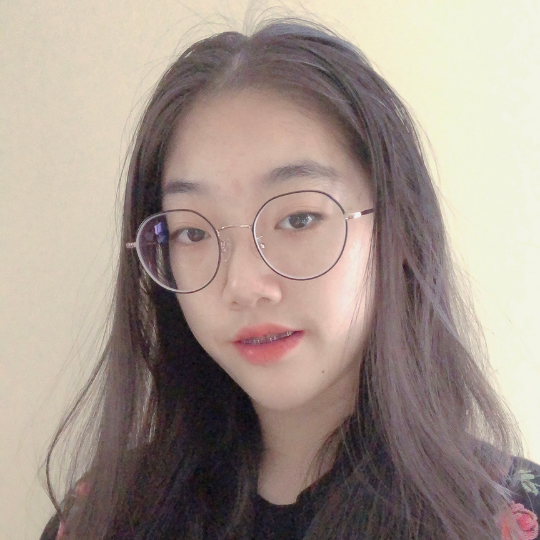 Sophie is interested in science and math. She hopes to study dentistry, medical sciences, or biomedical engineering. She also likes listening to music, digital and traditional drawing, dance, and sports. She wants to help others in the future, whether in or outside of the workplace. Fun fact: Sophie is currently studying for the Associate Teacher Exam for the Society of Russian Ballet.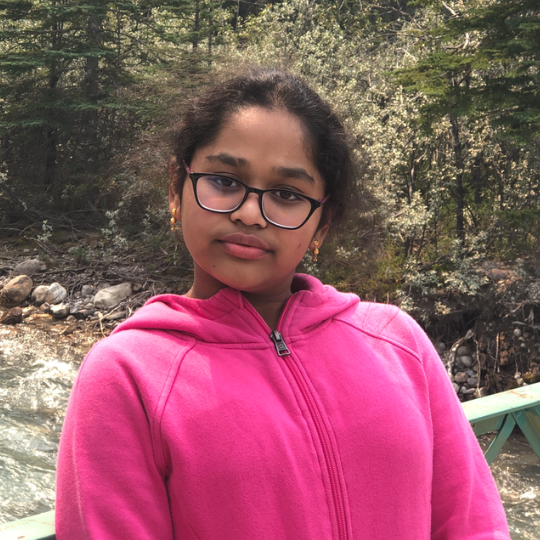 Tanvi enjoys exploring various STEM fields. She would like to become an engineer or a scientist in the future and use the latest technology in the science field to achieve better outcomes.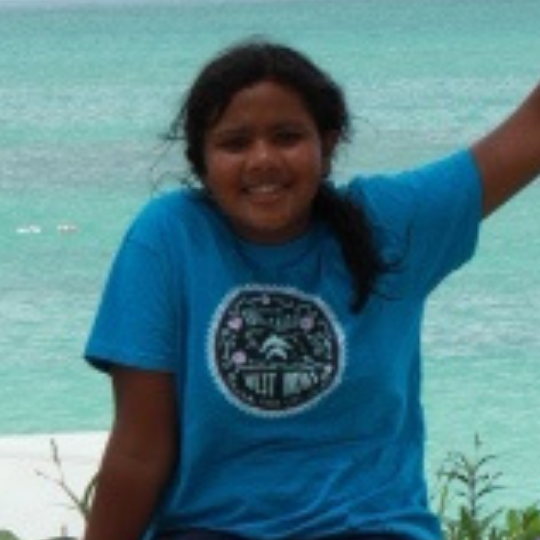 Valini is interested in astrogeology and biology, specifically cells and evolution. She would like to study acting, finance, or astrogeology in the future. She enjoys reading, and some of her favourite books include the Twilight series by Stephanie Meyer and Wild by Cheryl Strayed. Fun fact: Valini loves to build puzzles and can finish a 1000-piece puzzle in under two days!