It's our 30th anniversary and we are celebrating with lots of exciting events and activities planned on September 24, 2022!
When: September 24, 6 – 8 PM ET
Where: Online, in a virtual event space specially designed by CAGIS
CAGIS is hosting STEM's Biggest Birthday Party! This free, online event is for all ages. We want to connect and celebrate with past, current, and future members, parents, partners, and friends. Join us for a fun-filled virtual evening with games, awards, an Ask Away Cafe with STEM experts, and a Q&A with CAGIS Founder and President, Dr. Larissa Vingilis-Jaremko. The virtual event space will also have Chapter rooms where members can reconnect with their local clubs!
FREE for everyone. Registrants will receive an event program and join link prior to September 24.
Event Schedule and Highlights
Ask Away Cafe: Meet STEM Experts and ask them anything!
When: September 24, 6 – 6:45 PM ET
Roxanne Brideau is a Red Seal welder and union ironworker who recently had the honor of being the first female expert ever to review the Red Seal Occupational Standards for welding in Canada.
Lexie Griffith is a cosmetic chemist whose work involves formulating cosmetics and personal care products. 
Sarah Devonshire is is the Senior Projects Manager at The Gairdner Foundation. Her portfolio
includes awards nominations and selections, event competitions, global health programming and special projects.
Ravneet Kaur is an international student from India currently pursuing a Bachelor's Degree in Computer Science and Physics from Wilfrid Laurier University. 
Dr. Ranita Manocha is a physician-scientist in the Division of Physical Medicine & Rehabilitation and Faculty of Kinesiology at the University of Calgary. She received her BA in Cross-Disciplinary Studies at Western University in 2008, followed by her MD at the University of British Columbia in 2012. 
Latasha Ludwig graduated with her DVM degree in 2019. She continued her education at OVC in the Doctor of Veterinary Science program before transferring into a PhD program studying anatomic pathology. She is a Vanier Canadian Graduate Scholar and holds an OVC Fellowship.
Igho Ogbobine is a graduate student at the university of Windsor studying Actuarial Science. 
The Ask Away Cafe is generously sponsored by Morson Canada.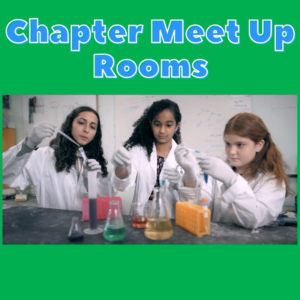 When: September 24, 6:45 – 7:15 PM ET
Connect and reconnect with your local CAGIS Chapter. There will be a room for each chapter, where past, current, and future members can share CAGIS stories and memories with each other. Not a CAGIS member yet? That's OK! Visit your local club's room to get to know CAGIS members in your area. 
For a full list of local clubs, visit our Chapter page.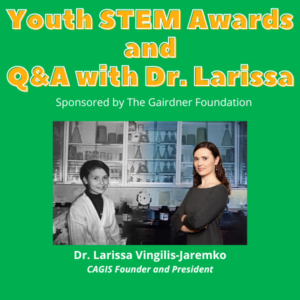 Youth STEM Awards and a Q&A with Dr. Larissa
When: September 24, 7:15 – 7:45 PM ET
Join us as we announce the winners of CAGIS' Youth STEM Awards, which recognize the outstanding achievements of Canadian girls, nonbinary, and gender nonconforming youth aged 7-17 who have exhibited excellence in STEM innovation, equity, or communication. Then, enjoy a Q&A with CAGIS Founder and President, Dr. Larissa Vingilis-Jaremko.
Have a question for Dr. Larissa? Submit your questions HERE!Please register for the event before sending in a question. 
The Youth STEM Awards and Q&A with Dr. Larissa is generously sponsored by The Gairdner Foundation.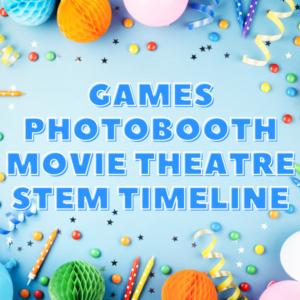 Games, CAGIS Movie Theatre, Build a Timeline, Photo Booth and More!
When: September 24, drop in anytime during the party!
We have lots of fun party games and activities planned that will be available all evening long. Play our STEM themed games like Tetris, Guess the Animal, and STEM Wordle. Share your STEM history knowledge and help us build a timeline featuring remarkable women and gender nonconforming STEM role models. Then, snap a picture at our photo booth, sponsored by Zoom Photobooth.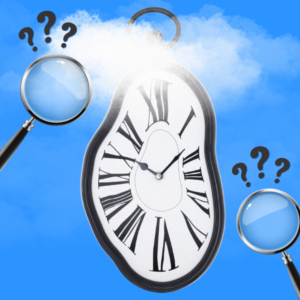 Travel through time in CAGIS' Virtual Escape Room
When: September 24 to 25, 2022
Where: Available online all weekend. A live session will be held at 2:30pm ET on Saturday, September 24.
Follow the clues as you travel through time to learn about inspiring women and gender nonconforming STEM role models that have made history. Put your puzzle-solving skills to the test and use your knowledge to solve this one-of-a-kind STEM mystery.
FREE for everyone.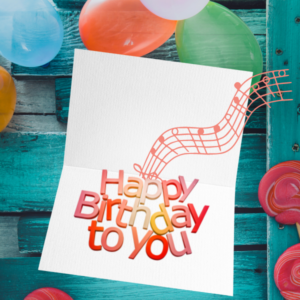 Start the day off with a FREE CAGIS Virtual session!
Build a Sound Recording Device
When: September 24, 2022 at 11 AM ET (ages 7-12) and 1 PM ET (ages 11-16)
It's our 30th birthday and we're sending you a gift! In this session, you will receive a FREE kit in the mail! This kit will contain everything you need to build (and hack!) a sound recording device. Follow along with electrical engineer and STEM expert, Dr. Ana Rodriguez as she leads you through the first CAGIS Virtual session of the season. 
Thank you to our generous sponsors for making this event possible.