Summer is in full swing, and what better way to enjoy the sunny skies or restful rain days than with a wonderful book to read? We've put together a summer reading list for all ages that we hope you'll enjoy! And don't forget to support your local library or small bookstores.
Ages 6 – 8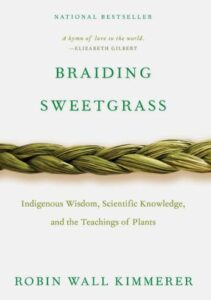 As a botanist, Robin Wall Kimmerer has been trained to ask questions of nature with the tools of science. As a member of the Citizen Potawatomi Nation, she embraces the notion that plants and animals are our oldest teachers. In Braiding Sweetgrass, Kimmerer brings these two lenses of knowledge together to take us on "a journey that is every bit as mythic as it is scientific, as sacred as it is historical, as clever as it is wise" (Elizabeth Gilbert). Drawing on her life as an indigenous scientist, and as a woman, Kimmerer shows how other living beings—asters and goldenrod, strawberries and squash, salamanders, algae, and sweetgrass—offer us gifts and lessons, even if we've forgotten how to hear their voices. In reflections that range from the creation of Turtle Island to the forces that threaten its flourishing today, she circles toward a central argument: that the awakening of ecological consciousness requires the acknowledgment and celebration of our reciprocal relationship with the rest of the living world. For only when we can hear the languages of other beings will we be capable of understanding the generosity of the earth, and learn to give our own gifts in return.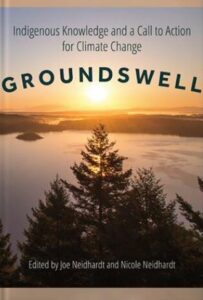 Groundswell is a collection of stirring and passionate essays from both Indigenous and non-Indigenous writers that, together, present a compelling message about how traditional Indigenous knowledge and practices can and must be used to address climate change. The chapters eloquently interconnect, taking us from radical thinking to the gentleness of breath, demonstrating that we are all in this together, that we must understand what needs to be accomplished and participate in the care of Mother Earth. Authors tap into religious and spiritual perspectives, explore the wisdom of youth, and share the insights of a nature-based philosophy. These collective writings give you a chance to contemplate and formulate your own direction. A moral revolution that can produce a groundswell of momentum toward a diverse society based on human rights, Indigenous rights, and the rights of Mother Earth. Beautifully illustrated with photographs, Groundswell is augmented with video recordings from the authors and a short documentary film, available on the project's website. Profits from the book will help support the videos, documentary, and future projects of The Call to Action for Climate Change.