Girls Need Role Models
Did you know that women make up only 23% of science and technology workers and less than 4% of trades workers in Canada? Yet science, technology, trades, engineering, and mathematics (STEM) occupations are among the highest-paid and fastest-growing occupations in the country. Research has shown that children's exposure to stereotypical images of scientists plays a strong role in shaping their perceptions of scientists and their interest in entering STEM fields.
But there's good news: providing children with non-stereotyped and diverse role models can reduce stereotypes and increase interest in pursuing STEM fields.
Join us on February 11th, International Day of Women and Girls in Science, for an inspiring virtual panel. The panel will follow a Q&A format and will be open to children, teens, and adults. Pre-registration required (registration closes one hour before the panel). This is a free event (no cost).
February 11th at 4 pm Pacific • 5 pm Mountain • 6 pm Central • 7 pm Eastern • 8 pm Atlantic
Panelists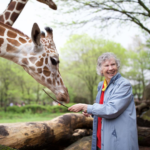 Anne Innis Dagg is the world's first giraffologist.  As a young woman, she travelled to Africa and studied giraffes in the wild.  She published her work in some of the world's top scientific journals.  Despite her impressive accomplishments, she faced challenges and found the doors of science closed because she was a woman.  Now, 50 years later, she is back in the world of giraffology, the field of science she started. Dr. Dagg is also the subject of the documentary film The Woman Who Loves Giraffes.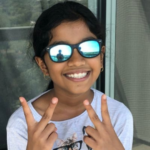 Bhavishayaa Vignesh is a 9-year-old coder and STEM enthusiast.  She loves to share her enthusiasm for all-things-STEM by leading coding camps for kids, CAGIS Virtual sessions on scratch coding, entering (and winning) number STEM challenges and competitions, and hosting Stories by Bhavi on the Toronto Student Media Network.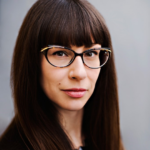 Dr. Eden Hennessey is a Social Psychologist who researches diversity promotion and discrimination reduction. Her work assesses the consequences of confronting gender bias in science, technology, engineering, and math (STEM). Eden is also the Manager of the Student Centre for Equity, Diversity, and Inclusion (CSEDI) at Wilfrid Laurier University. Eden is also creator of Turning Tables in STEM, a photo exhibit that highlights women in STEM.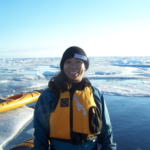 Dr. Emily Choy is a L'Oréal-UNESCO For Women in Science fellow and a postdoctoral fellow in the Department of Natural Resource Sciences at McGill University and Environment and Climate Change Canada. Dr. Choy studies the effects of climate change on arctic seabirds and was a scientist on the Victoria Strait expedition in search of the lost Franklin ships.  She is currently a Scientific Advisor for the W. Garfield Weston Foundation's Northern Committee, a Fellow for the Royal Canadian Geographical Society, and a council member for the Association of Field Ornithologists.  Dr. Choy has worked in many remote areas of the Canadian Arctic, including Devon Island, Nunavut, Kendall Island, and Northwest Territories.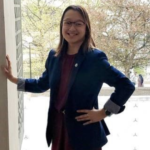 Linda Dao works in Space Science and Technology at the Canadian Space Agency (CSA). Recently, she held a position in Operational Space Medicine at the CSA contributing to the development of Canada's space health initiatives. She studied Biochemistry at McMaster University, where she co-founded the twice award-winning MOON Club, and received her Master's degree from the International Space University. In 2013, Linda's designed experiment was performed on the International Space Station by Commander Chris Hadfield. Outside of work, Linda serves diverse roles in non-profit organizations.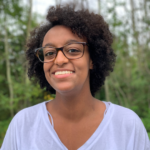 Maryam Tsegaye is a 17-year-old high school student at Ecole McTavish Public High School in Fort McMurray, Alberta.  She rose to international renown as the first Canadian to win the Breakthrough Junior Challenge, an international science prize worth $500,000, for her video breaking down the concept of quantum tunnelling.